INDEPENDENT dr5 TESTS

Here are some comparisons of films and processing options. With the loss of Tech Pan film, and the problem of film grain becoming more apparent when scanned, (opposed to enlargement) many digital photographers are looking for better ways to process their black and white films. dr-5 Chrome processing shows a distinct advantage over film processed as a negative. Velvia, when scanned and converted to grayscale shows more grain than this illustration describes, when large amounts of contrast are applied. My tests are ongoing, as I now am testing Efke 25 film. I will keep you posted.
Richrd Lohmann is a Professor of Photography @ the College of San Mateo. Thanks Richard for this effort.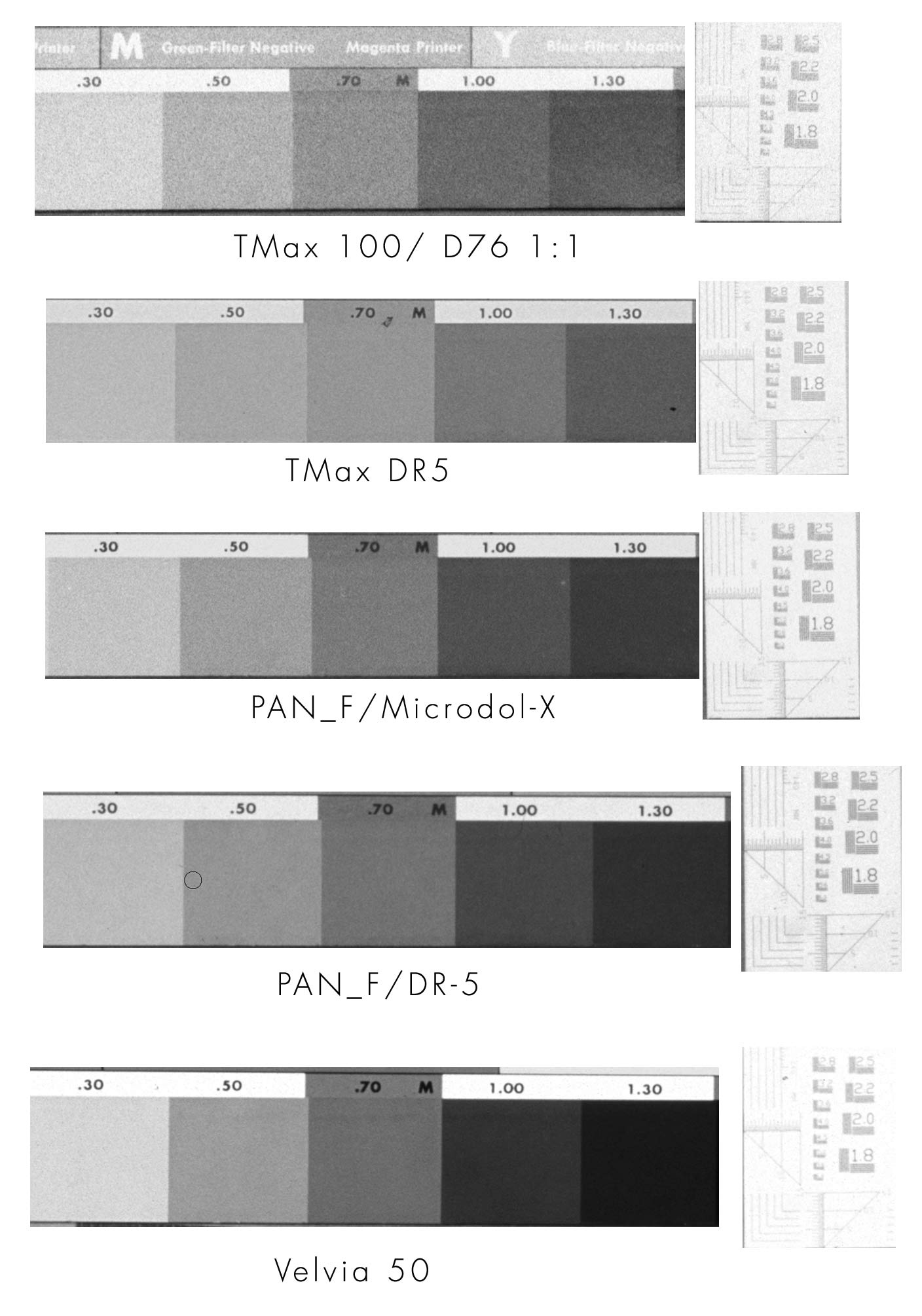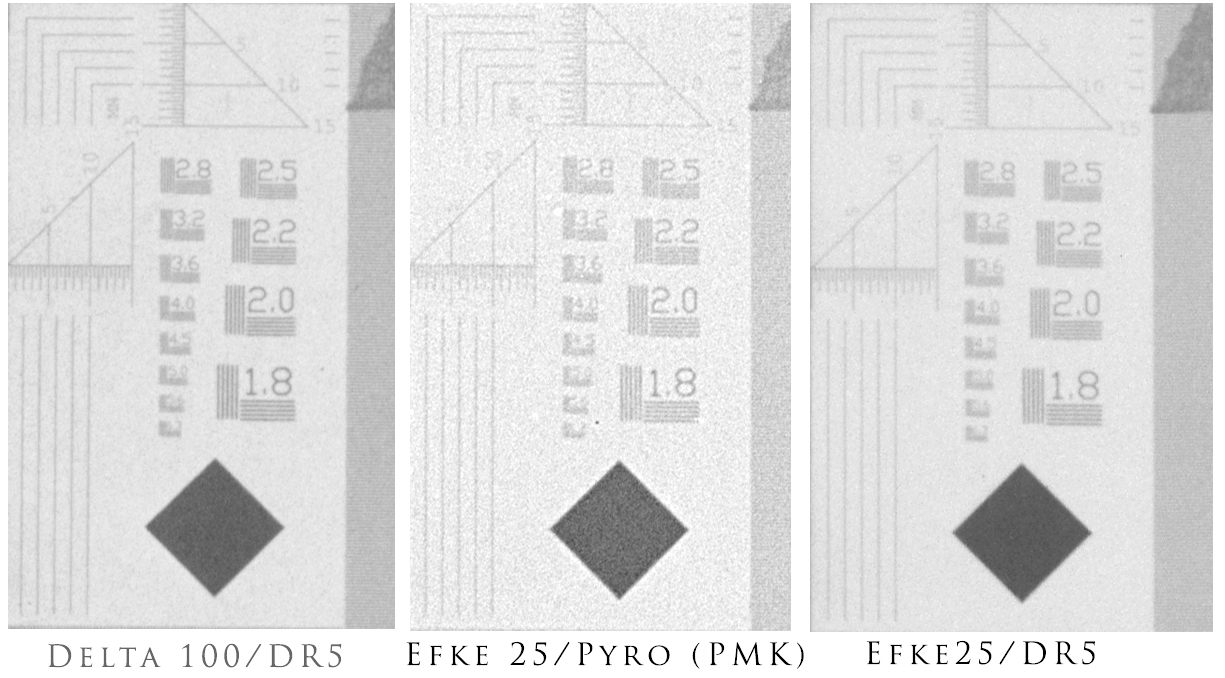 FACT FILLED TECH PAGE SHIPPING UPDATES & DISCOUNTS dr5 vs. XTOL-negative Comparisons Advisories
Independent dr5 tests BROCHURE CALENDAR ORDER-PRINT-OUT glossary